Commercial HVAC in Orlando, FL
Give us a call today: 407-468-7808
Commercial HVAC services in Orlando, FL are vital. Business owners need to keep their customers happy and comfortable, which is why a powerful air conditioner or stable heating system is going to be a necessity. With English Air Inc., we understand how important that is.
Our technicians are professional, polite, and diligent.
Our team brings 5-star customer service with every job.
We're committed to customer satisfaction.
You can't go wrong by working with us! Our dedication, expertise, and knack for problem solving will always going to get you set up with a system you're proud of. Whether it's an AC unit or a commercial air purifier, we'll get it set up for you.
Call English Air Inc. for services in Orlando, FL. We're the Expert's Expert!
[READ MORE +]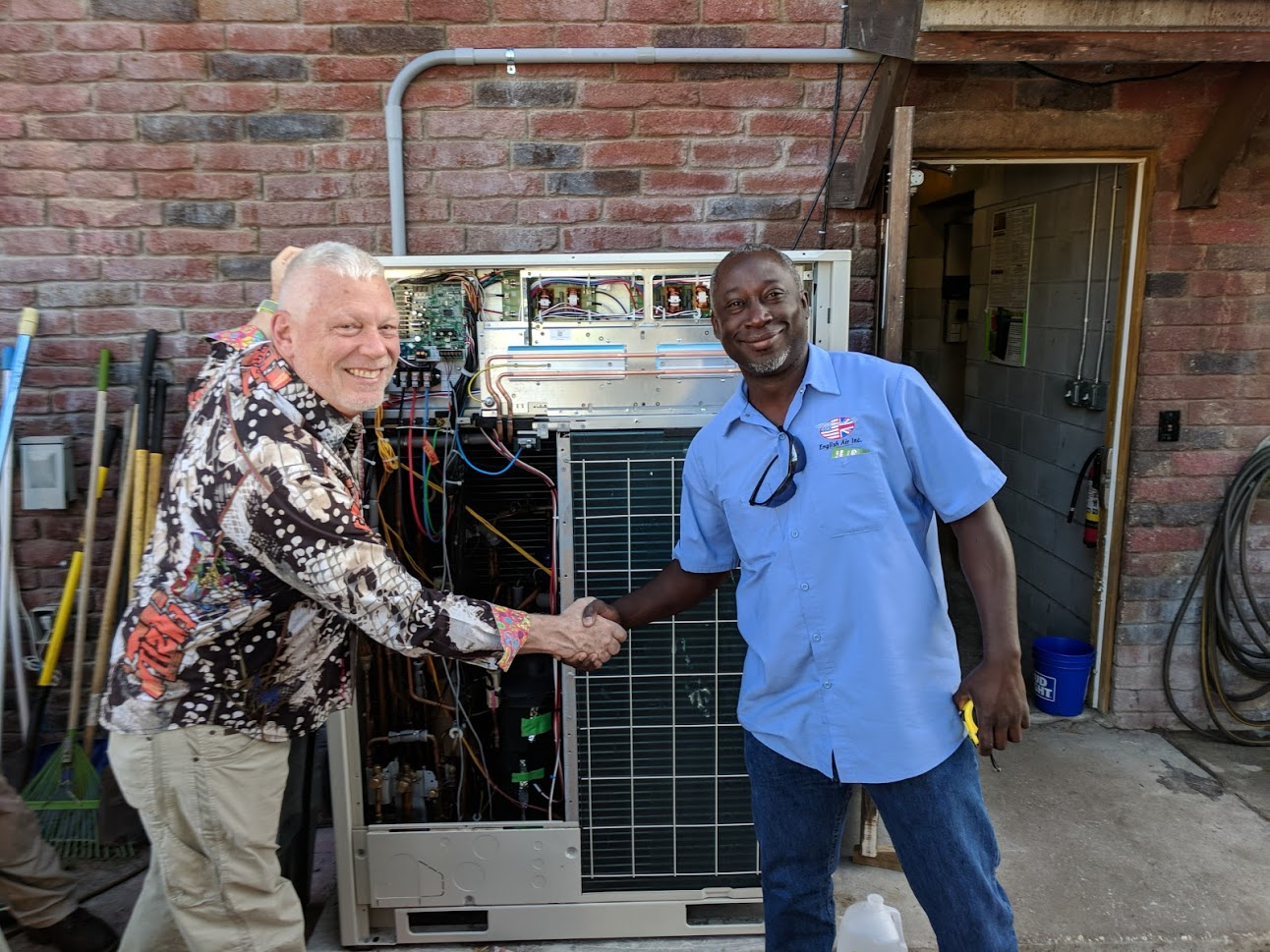 We Install Rooftop Units and Other Commercial HVAC Systems
The most common type of commercial comfort and climate control system is the rooftop unit. What makes rooftop units different from most residential comfort systems (air conditioner and heat pumps) is that rooftop units house all their components in one cabinet—a packaged unit—rather than split between an outdoor condenser and an indoor evaporator and air handler. This allows for more space inside the commercial space, reduced noise, and ease of maintenance and service. You can rely on our technicians to take care of installation for rooftop units and any other work you may need for them in the future.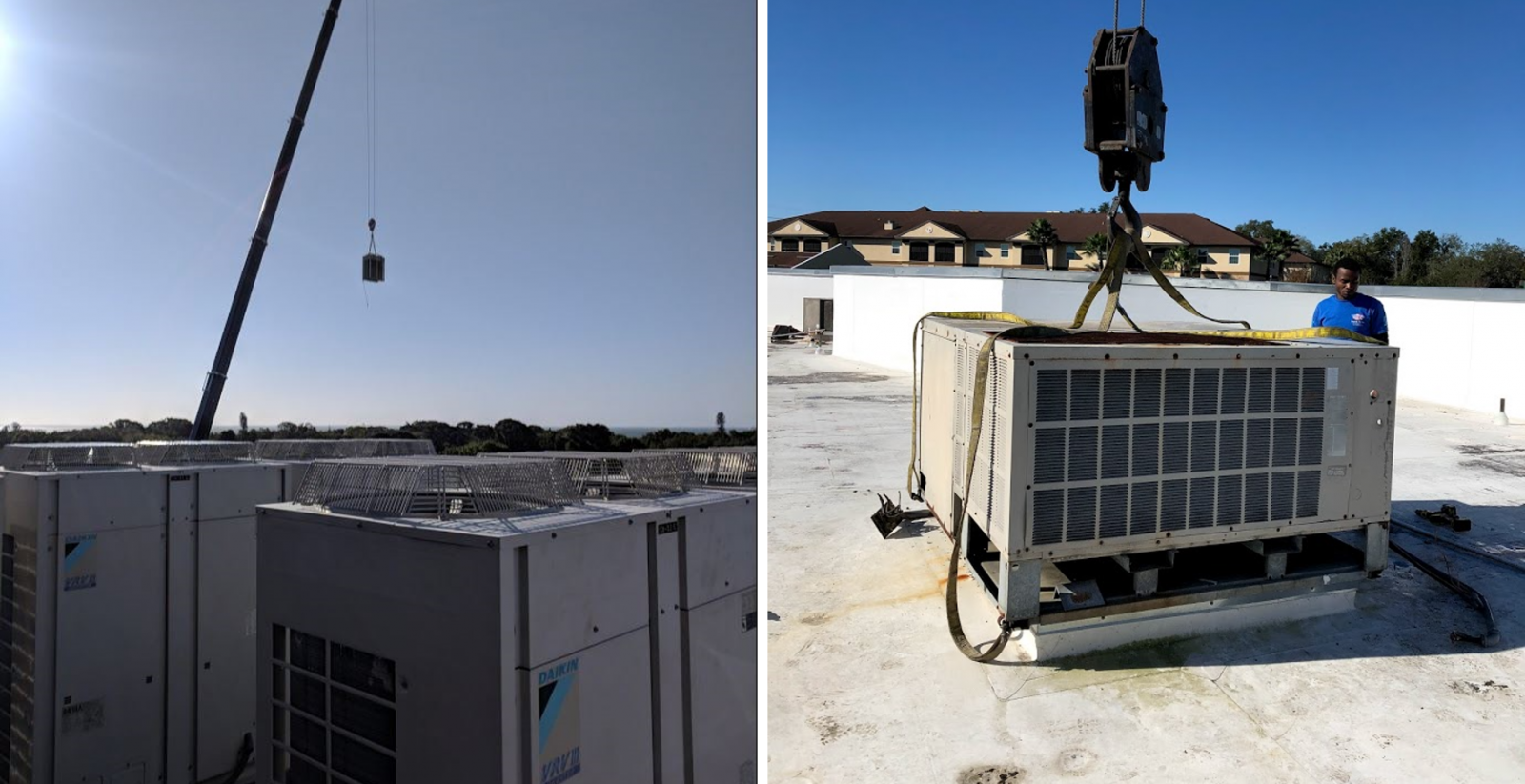 Commercial Heating and Cooling Repairs and Maintenance
If your commercial space suddenly runs into trouble, it can leave your employees and customers sweating and your equipment in danger of overheating. We can help! Call us for your AC or heating repair, and we'll dispatch a trained tech to get the system working again as fast as possible. We always aim for complete customer satisfaction, no matter the job. To help your commercial HVAC equipment work with few problems and at highest efficiency, we can take care of the regular maintenance service it needs during the year. There is no better way to protect your investment in commercial heating and cooling than to have professional maintenance.
Only Let Experts Handle Your Commercial HVAC Systems in Orlando, FL
We must stress this: only allow a licensed pro to take care of your commercial comfort need. We're business owners ourselves with more than 12 years of history in Orlando, FL, so we understand how important your business is to you—and how much the local climate can affect it when there isn't a properly working HVAC system in place!
Think of us as you local AC geeks: the people who love to know all there is about heating and cooling technology so they can put it to work for you. We don't just want you to have a decent new rooftop unit or commercial heater. We want you to have one of the best, energy-efficient units on the market. (Just ask us about our Daikin VRV systems!)