Air Conditioning in Orlando, FL
Give us a call today: 407-468-7808
What's a more classic duo than air conditioning services and Orlando, FL? The truth is that it takes a lot to stand out in such a crowded industry here–but English Air Inc. manages to go above and beyond every time.
We provide 5-star service every time.
We get 99% of our business from referrals.
We're committed to customer satisfaction.
With a commitment to customer satisfaction and a team that's expertly trained and experienced, we're confident that we can provide you with all the air conditioning services you need.
Contact English Air Inc. to get in touch with the Expert's Expert.
[READ MORE +]
Orlando Air Conditioning Services
We're trusted throughout the Orlando, FL area for offering residential air conditioning services. Call us today or schedule an appointment if you need:
New Air Conditioning Installation and AC Replacement
An AC can run down soon in the stresses of Central Florida summers, and you may be ready for an AC replacement. Or maybe you're looking for a first AC installation for a home. No matter the situation, put your confidence in us—we're bringing excellence back!
We provide a wide range of options for air conditioning installation and air conditioning replacement in Orlando. As the recognized #1 Daikin service company in Florida, we can offer you the finest in central air conditioners, including the energy-saving technology of variable refrigerant volume systems. Arrange for your air conditioning replacement or new AC installation with us today.
We're Ready to Help With AC Repair
We can help to keep your current cooling system running thanks to the many other air conditioning services we offer, such as fast air conditioning repair. When your cooling system is having a meltdown, you can keep your cool because you'll know we'll be there with top AC repair technicians to get the system working again. They can handle the smaller AC troubles as well, so whenever you notice your cooling isn't what it should be, or you hear strange noises from the air conditioner, reach out to us for fast AC repair in Orlando.
Our technicians are all certified, so they have the knowledge to provide you with a diagnostic of the problem and a list of your options. We're proud to offer timely service at fair prices. Don't worry, we've got this!
Preventive Air Conditioning Maintenance for Orlando, FL
What's the best way to stop a breakdown and keep away air conditioning repair problems? That's simple—regular air conditioning maintenance! Our Royal Air Service Club delivers annual check-ups and tune-ups for the system. When you keep up with AC maintenance, your cooling system will run better, longer, and more efficiently. As a member of Royal Air Service Club, you'll also have priority for breakdown service.
At English Air Inc., we care about your AC, and we're in the business of delivering excellence for any air conditioning services you may need in Orlando, FL.
Inverter Technology
Standard HVAC systems only have two modes—on and off. This means that your HVAC system is either operating at 0% or 100% with no in between. While this is what most of us are used to, it's far from being the most efficient process.
That's where an inverter air conditioner steps in. Inverter air conditioners allow you to run your HVAC system at a variable speed. This means that you can get the precise amount of power you need at any given time. This helps you consume less power and spend less money in the process.
Daikin FIT
The Daikin FIT system is the latest and greatest in HVAC. The Daikin FIT system is a side discharge, smart HVAC system. The Daikin FIT is an inverter air conditioner. This means that you can run this system at a variable capacity. Standard comfort systems only let you run the unit at 0% (off) or 100% (on). The Daikin FIT's variable speeds allow you to save on time, money, and energy throughout your home.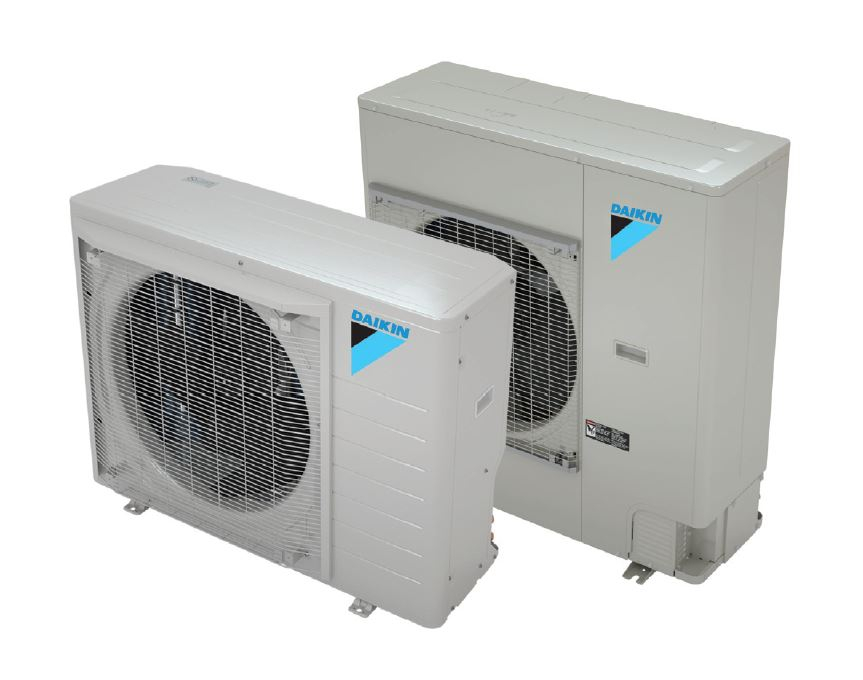 Product Brochure

Call our team today to learn more about these systems, and ask about our Royal Air Maintenance Club! Members receive annual HVAC check-ups in addition to discounts on parts, labor, and emergency services after normal business hours.
Daikin Package Units
Are you looking for high performance cooling from a self-packaged unit? You need a Daikin packaged unit. These units sit on the ground or the rooftop of your home or business. These systems are great if you're looking for something quiet, out of the way, and unassuming. They can deliver quiet indoor cooling from almost any spot you choose. You'll know you're getting the best work possible because you choose a Daikin system. Invest in your home comfort with the best technology on the market.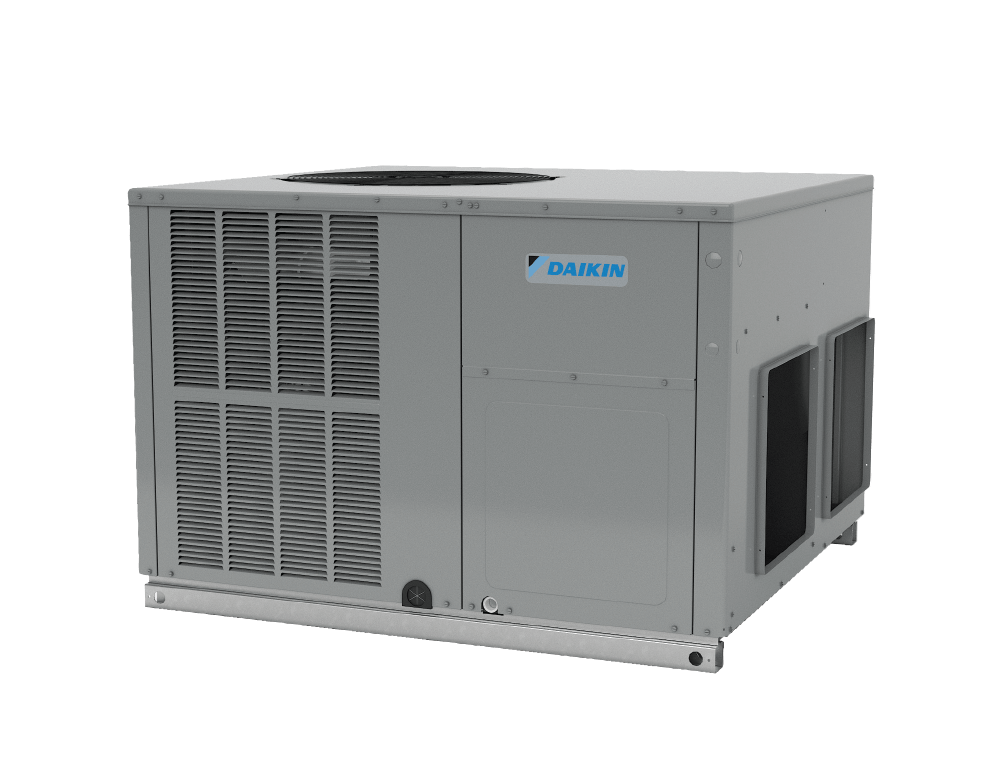 Daikin Mini Splits
A Daikin mini split (also known as a ductless mini split or ductless system) is the cooling system you need if you're looking for adaptability. Daikin mini splits are what you make of them. If you need more cooling in certain rooms, you can place one of the mini split air handlers in this specific place. Did we mention that these systems have the power to heat too? Daikin mini splits can reverse the direction that they flow in winter to heat your home, too.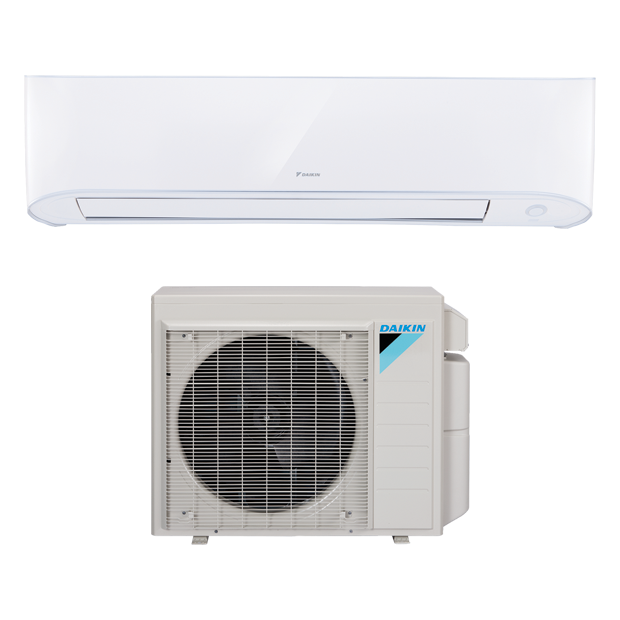 Daikin One+ Smart Thermostat
If you know anything about the HVAC market today, then you know that WiFi and smart thermostats are everything right now. If you're making moves to make your home a smart home, then you need a Daikin One+ smart thermostat. Smart thermostats allow you to get a higher level of control when it comes to your heating and cooling. You'll save yourself time, energy, and money by making the switch to one of these systems. We'll help you find the perfect unit and install it for you too.
Daikin One Home Air Monitor
If you're concerned with your home's indoor air quality, then it's wise to invest in a Daikin One Home Air monitor. The tricky thing about indoor air quality is that you can't see the pollutants floating around your home. You need the right technology to help you detect it. That's where the Daikin One steps in. It's your best ally in the fight to get better home comfort. The Daikin One system detects, visualizes, and supports action that's going to help you improve your home's indoor air quality.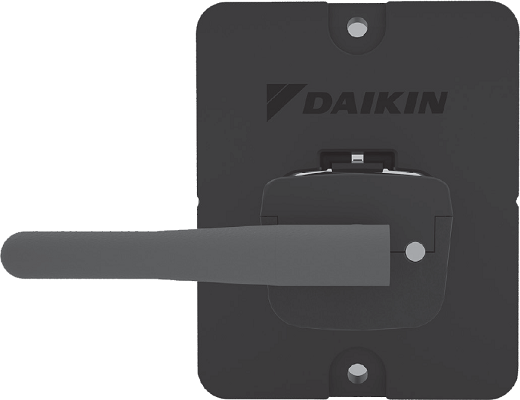 Come to our team when you're ready to take your home to the next level. We have great IAQ systems like the MERV 15 Daikin Premium Air Cleaner and air purifiers too.
FAQ
What is VRV?
VRV is an invention of Daikin. VRV stands for Variable Refrigerant Volume. VRV HVAC systems were invented by Daikin in 1982 and are multi-split type air conditioners intended for commercial use.
This system uses variable refrigerant flow control to allow for zone control throughout a building. VRV systems are energy-saving, adaptable, and flexible.

What is a SEER rating?
If you're looking for a great HVAC system, then you need to familiarize yourself with a SEER rating. SEER stands for Seasonal Energy Efficiency Ratio. This is the ration of the cooling output of an air conditioner over a typical cooling season divided by the energy it uses. Most air conditioner's SEER ratings range from 13 to 21. You want your unit to be on the higher side of the scale. The higher the rating, the better the efficiency.

Why Daikin?
The Daikin Motto is "air intelligence." This means that you can get the best of the best when it comes to temperature control from this brand. If you've had your current air conditioner for about a decade, then you're just not using the most up-to-date technology. Having your AC in the modern day would be like carrying around the same flip phone you had in 2005. It's just not going to work for you anymore! Upgrading to the latest and greatest Daikin has to offer will keep your home cool, energy-efficient, and functional—giving you power and energy efficiency when you need it!