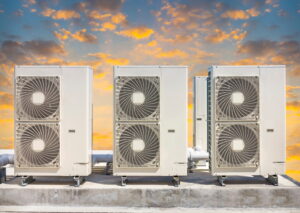 One of the most important but often overlooked responsibilities for business owners is routine maintenance of commercial air conditioning in Orlando, FL. It's critical for a multitude of reasons, from keeping employees and clients comfortable to ensuring inventory isn't destroyed by rising temps.
If your commercial AC system is taken care of through routine maintenance, it can last longer and keep you from calling on us when things go wrong– and in the most severe cases, it can cause you to need to shut down operations to get everything fixed.
In this article, we will explore the 4 benefits of bringing a professional in for quality AC commercial maintenance.