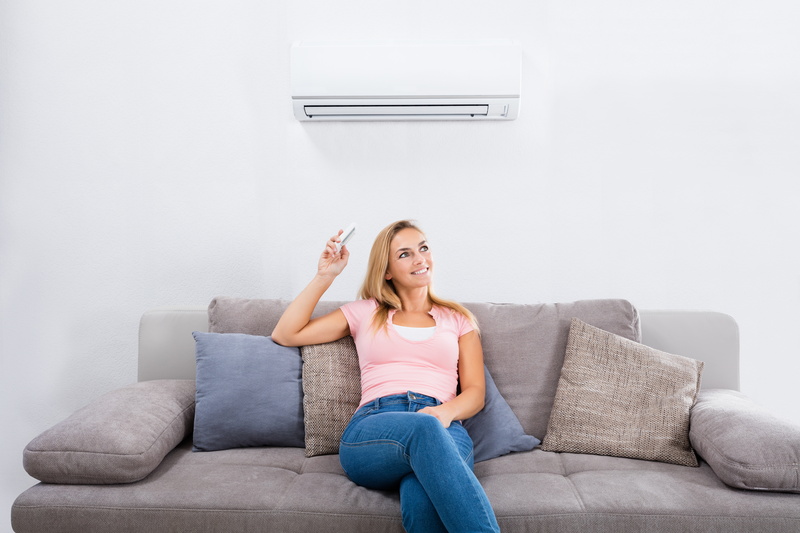 When summer rolls around, there are plenty of things to get excited about: root beer floats, going to the beach, attending your neighbor's barbecue… and oh yeah — making the switch to a heat pump!
Okay sure, you might not be as excited about heat pumps as we are, but we think you should be! Heat pumps are becoming quite popular — and for good reason. They're efficient, effective, and well-known for their ability to provide year-round comfort. Keep reading below to find out more.
What is a Heat Pump?
A heat pump works much like a standard air conditioner, relying on the flow of refrigerant to transfer heat from one place to another. But, what sets the heat pump apart from a standard AC is the reversing valve.
The reversing valve is used to reverse the direction of the flow of refrigerant through the system, allowing for home heating in addition to cooling!
So, Are There Any Benefits?
Why, of course! There are plenty of benefits of making the switch to a heat pump in Orlando, FL, including:
Versatility: Perhaps the coolest feature of a heat pump is the reversing valve. With just one system, you can enjoy year-round comfort with just the flip of a switch! So, no matter the temperature outside, you'll be sure to stay nice and comfortable inside!
Efficiency: Heat pumps are one of the most efficient HVAC systems on the market today! This is because they do not generate their own heat, but rather move it from one place to another. This is a great way to boost efficiency and cut back on monthly energy costs.
Cost & Convenience: When you've got a heat pump in your home, you no longer have to worry about the cost of maintaining two different HVAC systems!
"I Want a Heat Pump. Now What?"
If you are interested in installing a heat pump in your home, the first thing you should do is contact your local HVAC contractor. Consulting with a professional technician is a great way to make sure that a heat pump is the right choice for your home.
A certified technician will be able to help you narrow down your options and help you select the system that is going to best meet your unique comfort needs.
Professional Installation is a Must
If you want to get the most out of your new heat pump, it is important that you have the system installed by a professional. Only a professional has the training, experience, and expertise to properly size and installs your heat pump so that it is efficient and effective for years to come.
Once your heat pump is installed, it is important that you schedule maintenance services at least once a year in order to ensure the long and successful service life of your system.
To learn more about the benefits of installing a heat pump, contact the team at English Air Inc. today!