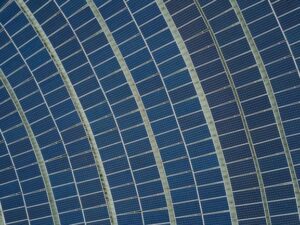 Today, we want to dedicate a blog to the heat pump. This is a great HVAC system because it's reliable, effective, and energy-efficient. If you're considering a heat pump, then it's likely that you appreciate the idea of making the world a little greener. We want you to know that you can boost this by combining a heat pump with solar paneling. A heat pump combined with solar benefits provides unmatched efficiency and comfort.
Today, we're going to get into everything you should know about heat pumps. We're also going to talk about the importance of a heat pump and how it can impact your home. If you need great heat pump installation or even repair this season in Fort Collins, CO, then we're the professionals to contact.
Heat Pumps Are Great On Their Own
We want to start off with a bit of an ode to the heat pump. We encourage homeowners to pursue this type of HVAC system where fit because it's a fantastic option. Heat pumps are so great because they're a climate control system that's able to reverse the direction that refrigerant flows through it. In laymen's terms, this means that it's able to both heat and cool your home.
This can simplify the process of getting comfortable for you. Heat pumps can also save you money because they're so efficient. If you want to boost this efficiency to another level, then we suggest coupling this power with a solar panel. We'll get into why below…
How Solar Power Makes Everything Better
Coupling a heat pump with a solar panel makes everything better because…
Reducing Carbon Footprint
One of the best things about solar power is that it helps you reduce your carbon footprint. It's likely that we're all doing our part to make a positive difference in the world. If you want to reduce the strain that an HVAC system can potentially put on the earth, then solar power is a great way to do that. It reduces your reliance on fossil fuels while also increasing your energy efficiency.
Cost Savings
When you save energy from your home's HVAC services, you're also going to save yourself money. While solar-powered systems typically cost a little more upfront, they save you so much money over time that the expense is worth it.
Versatility
An underrated perk of solar power is its versatility. Once you have solar panels, there are many things you can do with them. HVAC is the biggest energy consumer in your home, but there are many other things you can power through the use of a solar panel. We suggest taking the plunge.
The Best of Both Worlds
You'll get the best of both worlds when you combine the power of a heat pump with solar panels. If you're interested in investing in this type of power, then we suggest you couple the investment with the right installation. This is only going to come from a professional. Our team members are the ones you can turn to because we're reliable, timely, and always professional.

Contact English Air Inc. today to schedule an appointment for your heat pump. Serving the Greater Orlando Area Since 1998.