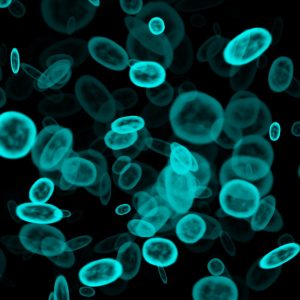 Is your air conditioner just missing something? Sure, your air conditioner works, but it doesn't work well.
This shouldn't be something you settle for. There are ways to get better air conditioning service. They don't have to be difficult either! If you need an air purifier in Belle Isle, FL, then we're the team to provide this work for you. We understand how important is to have the right air purifier services.
We won't just stop at finding you the air filter that's going to work for your home. We're also going to give you the time and attention necessary to keep your home in amazing shape. Indoor air quality is more than the air purifier itself. It's the service you receive! We're here to provide you with great work.
Reasons to Get an Air Purifier
Are you unsure if you should equip your home with an air purifier? Here are a few reasons to do so.
There's Dust Everywhere
Have you noticed that you have to dust your home almost every single day? This isn't a good thing. Now we're not trying to say that dust isn't a natural part of any home. It is. What we are saying though is that dust is a problem in excess.
If you feel like you dust your home on an endless loop but there's always more dust to be found, then there's a problem with your home. You're going to need an air purifier to clean up. We can help you do this. Just make sure that you get in contact with us.
Your Home Smells Foul
There are going to be those days where you cook a meal that's a little experimental and your home doesn't smell the best for a couple hours after. This happens to the best of us. It should never be the case that your home smells foul all the time. If you notice that foul odors seem to cling to your home's walls, it's time for an air purifier. Air purifiers work to eliminate odor too.
You Have Respiratory Issues
Would you say that it's hard to breathe easy at home? This isn't a good thing at all. You need to pay attention to when and where your respiratory issues flare up. If you notice that it's at home, then you should equip your home with an air purifier. One of these units can help alleviate the majority of your breathing issues.
You Have Allergy Symptoms
If you're starting to realize that allergy season exists almost year-round in your home, then it's worth doing a little evaluation. If you're walking around your home constantly coughing and sneezing, then you more than likely have an issue with your indoor air quality. Your allergy symptoms should never be a year round thing. It's more than likely the contaminants in your home plaguing you. If you need a little help getting your air clean, then an air purifier is the system you want.
Contact English Air today to schedule an appointment with our professionals. Serving the Greater Orlando Area Since 1998.