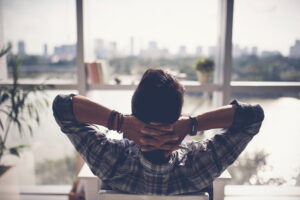 When you live somewhere like Orlando, it may seem odd to think about something like heating maintenance. Especially if we're talking about the heater in your business or commercial property. With all the things you have to think about in order to be profitable, a tiny overhead cost like commercial heating maintenance may not even cross your mind. But, it should.
True, you may not use your heating systems often, but that's even more of a reason to have routine, professional maintenance done. When you only use your commercial heater for a month or two out of the year, it can be hard to catch problems. Maintenance allows our professionals to catch small problems troubles so they don't turn into huge issues that can result in a business interruption later on.
Don't Wait to Schedule Commercial Heating Maintenance
Now is the perfect time to schedule this type of HVAC maintenance. It's before you'll need your heating system regularly, and it's a lot more likely that you'll be able to schedule service fast and have immediate technician availability.
Heating maintenance allows our professionals to comprehensively inspect, clean, and adjust the components that need it. It helps reduce repair needs, prolong equipment life, and boost efficiency. Why does all this matter?
Because the last thing you need is a business interruption or excessive overhead costs. Here's how commercial heating maintenance benefits your business!
Reduces Repair Needs
Maintenance can actually help reduce repairs by as much as 85%. This is because as our professionals inspect your commercial heating system, we look for signs of wear and tear. It's natural that your system will need small repairs every couple of years or so, but without maintenance, we don't catch small problems early, and then they can turn into breakdowns—which is a lot more expensive to fix.
Improves Energy Efficiency
Maintenance can help your commercial heating system retain up to 95% of its original efficiency rating. On the other hand, every year an HVAC system goes without maintenance, it loses about 5% of that original efficiency rating.
This means an increase in your utility costs. Additionally, maintenance allows us to check the state of your ductwork. Since your air ducts are used by both your commercial heater and commercial air conditioner, this is vital. Damaged ducts can allow for as much as 30% of the conditioned or heated air coming from your HVAC systems to escape, which is conditioned air you're otherwise paying for.
Keeps Your System Safe
Gas-powered heating systems are not inherently dangerous! However, when they're not properly cared for, they could become so. If there are cracks in the heat exchanger of a gas-powered system, which can happen with aging units, then it can allow for harmful gasses to escape out.
Carbon monoxide (CO) is the most harmful of these gases as it is odorless, colorless, and tasteless. Having CO detectors installed in your business is vital, but so too is commercial heating maintenance.
Contact the professionals at English Air Inc. for professional services for your commercial HVAC in Orlando, FL.