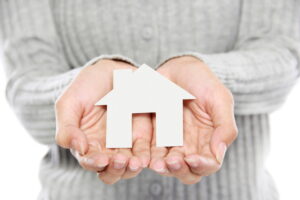 Your air conditioner's filter is your front line of defense against any AC troubles in your home. This is why it's important for you to change your filter on a routine basis. We suggest changing your HVAC system's filter once a season at the very least. The frequency needs to increase if any of the members of your household are prone to allergies, have chronic illnesses, or if you have pets.

Do you have questions about filter changes? Maybe you're wondering about their importance, how to change it, the role of a professional in this matter, or about air conditioning service in Winter Park, FL as a whole. We'll get into everything below…
Why Are Filter Changes So Important?
Let's start with why filter changes are so important. Filter changes are what sets the foundation for your air conditioning system. Think about it like this—if you were going to paint a portrait, what would be the ideal setting for you to create in? A studio that's littered with paint complete with a dirty easel and a tattered canvas? Or would you like to create in a clean studio with a fresh canvas?

We're sure that you'd like to create in a pristine environment. Your air conditioner is no different. After using your filter for a season, it's going to be littered with dust, debris, and any other small particles that have been floating throughout your home. You shouldn't carry this over into the next season. This is why it's vital to change out your filter on a regular basis.
How To Change Your Filter
Now let's talk about how to change your air conditioning filter. It's really simple!

Turn off your AC system.
Locate your AC filter. It looks like a large window made of pleated or ribbed filter.
Pul the filter from both sides and remove it from its place.
Dispose of your current filter.
Put your new filter in its place.
We know that your first time doing this can be a little rocky. If you need assistance, you can always call one of our professionals and have us walk you through it over the phone.
Let Us Handle The Rest
There are many things that you have to worry about on a routine basis. It's helpful to be able to delegate when and where you can. If you need to take some of the responsibilities off of your to do list, then we suggest enrolling in the Royal Air Maintenance Club.

Enrolling in this plan means that both of your HVAC systems will always get the routine maintenance that they need. Here are a few benefits of our maintenance plan:

Annual check-ups for your heating and air conditioning systems from thorough professionals.
10% discount for all parts and materials not covered by manufacturer warranty.
10% discount on all labor. (Does not include new equipment installations.)
10% discount on emergency services after normal business hours (Mon.–Fri. 8 AM–5 PM)
Maintenance takes the guesswork out of everything. If you're interested in learning more about our services, then get in touch with our team today. We're happy to discuss maintenance with you.