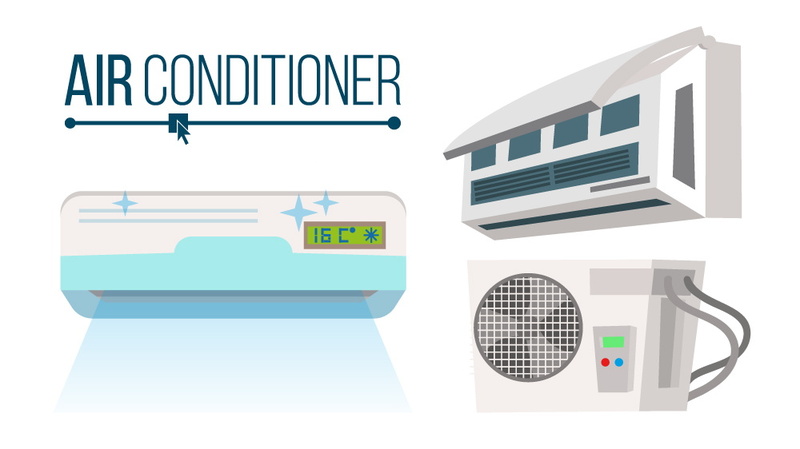 Finding a brand-new air conditioner can certainly be overwhelming! There are just so many great options out there, so how do you even begin to choose? Maybe you can just take them all home?
No, of course not! You want to choose one system that fits your unique comfort and budget needs!
But how?
Well, for one, there are plenty of HVAC experts out there ready to help you with your AC system installation in Orlando. And two, you can keep reading below! We have outlined some of your options for you! So, what are you waiting for? Let's get started!
Let's Dive In!
There are plenty of great air conditioning options to choose from. Here are a few of them:
Central Air Conditioners
When you hear the word "air conditioner," the first image that likely pops into your head is that of a central air conditioner. These are by far the most common option in residential cooling. These forced-air systems are reliable, efficient, and quite effective.
Central air conditioners rely on a network of ducts to circulate cool, conditioned air all over your home, so if your home currently has ductwork in place, a central AC might be your best option.
Heat Pumps
Heat pumps are becoming quite popular for their ability to provide year-round comfort with just the flip of a switch! Heat pumps work much like a standard AC, relying on the flow of refrigerant to keep your home cool. But unlike a standard AC, a heat pump comes equipped with a reversing valve. This valve is used to reverse the flow of refrigerant, allowing for home heating in addition to cooling!
Heat pumps come in both ducted and ductless models, so no matter the layout of your home, there is a heat pump for you!
Ductless Systems
Ductless systems, as the name implies, are air conditioners that do not rely on a network of ducts, making them a great alternative for homes that do not have the space for ductwork. Instead, these systems rely on one outdoor condenser unit and multiple indoor air handlers to deliver cool air to your home.
And, because ductless systems are a type of heat pump, they work as both a heater and an air conditioner, allowing for year-round comfort!
Call in a Professional!
When the time comes to schedule your air conditioning services, make sure that you hire a professional. Only a professional HVAC technician has the training and experience to match you with the air conditioner that is going to best meet your unique comfort and budget needs.
And yes, while there may be plenty of amateurs willing to help you find the AC of your dreams, don't let them! You see, sometimes an attempt to save money could end up costing you much more in the long run! It is always better to call in a pro and get the job done right the first time around.
Ready to get started? Great! Contact the team at English Air Inc.! Don't worry, we'll take good care of you!