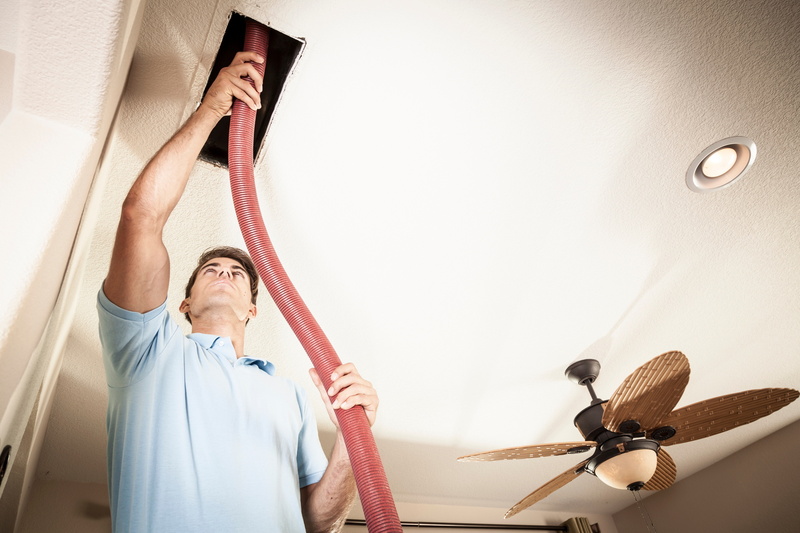 No, no, we aren't talking about a bird bath! What we are talking about in this week's blog is the benefits of professional air duct cleaning services. Your ductwork is an essential part of your HVAC system — it's how air travels throughout your home! But since your ductwork is mostly out of sight, it's quite easy to become oblivious to the build-up of dirt, dust, and debris over the years.
Regular professional duct cleaning in Orlando is the best way to ensure that your ducts are clean and clear of indoor air contaminants. In fact, there are plenty of benefits of investing in these services, and below, we have listed some of them for you. Keep reading to find out more!
Here's How You'll Benefit From Duct Cleaning Services
When you invest in duct cleaning services, you'll be able to take advantage of these benefits:
One: Improved Energy Efficiency
The build-up of dust and debris inside your ductwork can significantly reduce and restrict airflow through the system. Because of this, your air conditioner will have to work much harder to do its job, leading to increased energy bills.
One of the best ways to combat costly cooling bills and improve your AC's energy efficiency is to invest in duct cleaning services. These services are designed to rid your ducts of the dirt and debris that contribute to reduced energy efficiency.
Two: Fewer AC Repairs
Just as clogged air ducts can contribute to reduced efficiency, they can also take a serious toll on the various components of your air conditioner. When your system has to work harder to do its job, it takes on a significant amount of wear and tear. This eventually can lead to costly repairs and a system breakdown if you aren't careful.
By scheduling regular duct cleaning services, you can eliminate the need for costly repairs and keep your system running smoothly .
Three: Better Indoor Air Quality
All of the dust and dirt that builds up inside your ductwork can easily make its way into your home, affecting your indoor air quality. Poor indoor air quality can contribute to increased allergy symptoms and frequent illness.
Of course, you want to protect your family against indoor air contaminants, and one the best ways to do that is to schedule your duct cleaning services. By removing the contaminants in your ducts, you are less likely to see them floating in your home.
Call in a Professional
It is important that you schedule your duct cleaning services with a professional technician, as only a professional has the experience and industry-approved equipment to thoroughly and safely clean out your ducts.
When you hire an amateur to handle these services, you run the risk of damaging your ducts and sending large quantities of dust into your home. Of course, you do not want this, so it's better to schedule your services with a professional the first time around.
To schedule your duct cleaning services, turn to the experts at English Air, Inc.