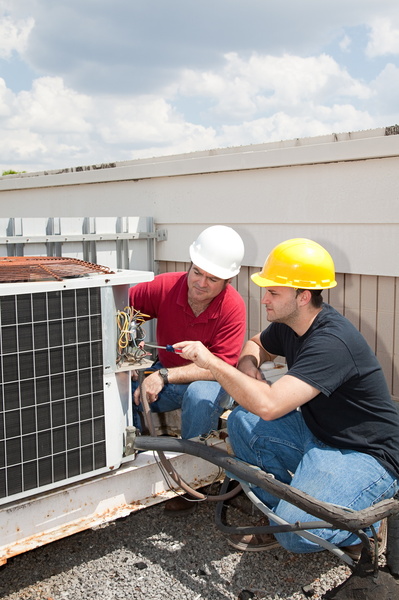 Summer is well on its way, and before you know it, tourists will be flocking to theme parks, you'll be stocking up on sunscreen, and temperatures will be sky-high!
All this excitement means that you, as a business owner, need to do everything you can to ensure that your commercial space is cool and comfortable.
Of course, your commercial AC is an absolute necessity in your commercial space, so if yours is no longer efficient or effective, it might be time for a replacement. Fortunately, there are a number of signs that suggest your AC is due for a replacement, and below, we have listed some of them for you.
All you have to do is keep reading to find out more, and of course, remember to contact our team for Daikin HVAC in Florida!
Is It Time For a Replacement?
Here are some of the signs that suggest it's time to replace your commercial AC:
It's Old and Outdated
Although built to last, the average lifespan of your commercial air conditioner is anywhere between 15 and 20 years (though, it may last longer if you've kept up on maintenance). So if your system has aged beyond this average life expectancy, consider a replacement. Your old, outdated commercial system is simply not going to be as efficient as a newer model.
It Requires Frequent Repairs
Your commercial air conditioner should not require more than just a couple of repairs every few years. If your system requires any more than that, it could just be that it is time for a replacement. As a rule of thumb, if you are spending 50% or more the cost of a replacement on repairs, it is time for a new system.
It Struggles to Keep You Cool
The primary role of your commercial AC is to keep your business cool and comfortable when the temperatures outside aren't quite so. Therefore, if your system is having trouble keeping up with the cooling demands of your business, it might do you well to consider a replacement.
Your Bills are Higher
We recommend keeping a close eye on your monthly energy costs. If you've found that you are paying more and more to keep your business cool, then it might just be that your system is inefficient due to it being worn out. Replacing your system may be the best way to keep your bills and budget in check.
Hire a Professional
Of course, only a professional HVAC technician will be able to determine if replacing your commercial air conditioning is the best choice for your business. A professional will be able to thoroughly inspect your system and make the right recommendations!
But, beware: not all HVAC companies are equipped to handle the complex needs of a commercial system. That is why it is important to do your research before you hire just anyone. Your commercial system requires the hands of a trained commercial HVAC expert, so just to be on the safe side, call us!
Schedule your commercial AC services with the team at English Air Inc. today!