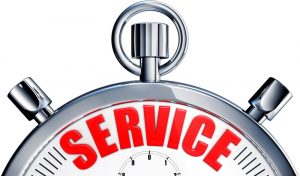 Fall flew by us in a flash. It was like one day it was here and the next it was completely gone. If you didn't quite get to the bottom of your to-do list where you could cross off "schedule a heating maintenance appointment," we understand. No, really! We're not judgmental HVAC professionals over here. We're people with long to-do lists too. We want to assure you that it's not to late to schedule an appointment for maintenance either.
You can contact us for your heating in Orlando, FL almost any time of the year. We're here to help you get all the service you're looking for that's going to keep your home in pristine condition. Our goal is to keep you warm.
"Wait, There's a Time to Maintain?"
So this is actually a question that we hear pretty often. We won't say that there's a "right" time to maintain because we're here to tell you that it's not too late to maintain, but there is an ideal time to schedule an appointment for this work. It's in the fall.
Now, are you asking yourself why fall would be the ideal time to do this? Fall is one of the milder times of year here in Orlando. This means that you won't need to rely on your heater too often during this time. You should schedule an appointment for maintenance when the stakes are low because you can then handle any problems that arise with ease.
Don't underestimate the stress that comes with handling a heating problem in the middle of winter. Remaining proactive is what's going to help you stay warm for less.
Better Late Than Never
Now that we've explained the timing a little, we want to talk about why heating maintenance is better late than never. Yes, we would have loved to schedule an appointment with you in the fall, but you can still service your heater now.
We know winter isn't too long in Orlando, FL, but making sure that you have maintenance performed ensures that you skip out on any unnecessary heating repair jobs. We're here to help you with exactly what you want.
The Benefits of Maintenance
Let's talk about why maintenance is so beneficial. Here are a few reasons:
It prevents the likelihood of expensive and unexpected repairs or even breakdowns
Improved efficiency
Better cost (an efficient heater is a heater that ultimately cost you less)
Increased safety (a furnace or any other heating system can become dangerous if you're not maintaining your heating system)
Better comfort
Maintenance is something you want to invest in. If you're interested in maintaining your home's heating system, then you should consider in enrolling in our team's maintenance plan. It's called the Royal Air Maintenance Club. You'll receive discounts from us on top of the other benefits of maintenance. We're here to help you out with everything that you're looking for. We're the best professionals for your heating services.
Contact English Air Inc. for your heating maintenance services. You can schedule with us.