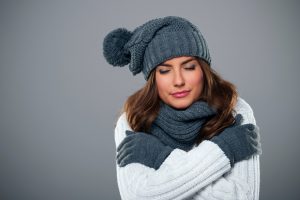 Your tried and true heat pump isn't so tried and true anymore. You've noticed that the switch from cooling to heating wasn't so bad, but your heat pump isn't able to keep up with what fall has thrown its way. It's only getting worse with the winter season. If you're having troubles that make you question the quality of your heating, then it's time for heat pump repair in Orlando, FL.
Heat pumps are specialized systems. We know that they're pretty common in Florida, but this doesn't mean that every HVAC contractor in the area can work on them. Come to our specialized professionals for work that sets you straight.
Clear Signs of a Heating Repair Need
These are the most common signs that your heat pump is struggling this winter.
High Heating Bills
Have you noticed that your home's heating bill is far too high lately? Nothing has changed—you run your heater the same way that you always have, you choose the same range of thermostat temperatures, and you run your heater for the same amount of time on average. You can't understand the disconnect.
If you can't pinpoint the signs, then it's a sign that you need better heating service. Your efficiency is tanking and your heating bill is reflecting this.
Less Heating Power
You might read this heading and think that this is an obvious sign of heating trouble. Wouldn't you notice less heating power right away? The answer is no. Often, this decline is so gradual that it creeps up on you. One day you just look up and realize that you have to work your heater so much harder just to get the heating you're accustomed to.
Loud Noises
Your heater shouldn't be loud. Loud noises are a problem any time they occur in your home. You can hear things like banging, rattling, scraping, and squeaking. Each sound is indicative of a different issue that you could potentially have in your home.
Our heating technicians speak fluent furnace. This means we can come to your home, decode the problem, and solve it too.
Odd Cycling
Are particularly long or short cycles occurring in your home? Short cycles might look like your heater starting and stopping multiple times an hour. Long cycles might look like your heater running for more than a few hours on end without stopping.
Either scenario is bad news. The problem you're having stems from an efficiency issue. Weird cycling is a symptom of an unhealthy heater on a sharp decline.
Dirty Sock Smell
This problem is specific to heat pumps. If your heat pump is on the mend you might notice a dirty sock smell. We really want to highlight this point in particular because it goes unnoticed. You might attribute this problem to dirty dishes or literal dirty socks. If you notice that you're doing laundry on a constant basis, you should turn your sights to your heat pump. This might be the problem.
Contact English Air Inc. today to schedule an appointment for heat pump work.