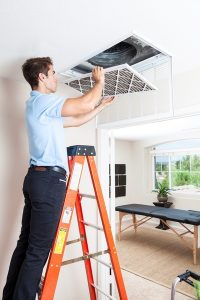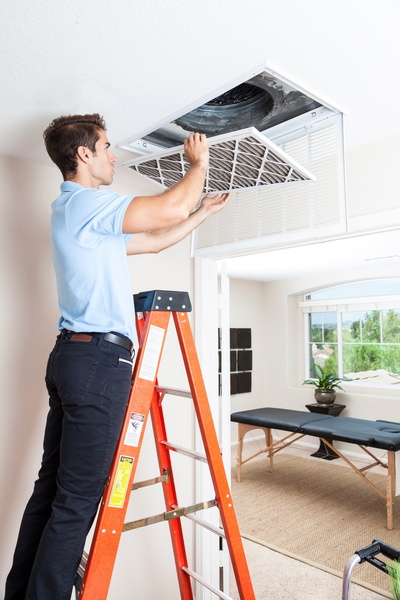 You're struggling with your heater this winter. You're never warm enough, you're coughing all the time when you're at home, and you're spending so much money on you're heating too. What's going on?
Well, it's a problem that stems from your home's indoor air quality. People tend to bypass looking into their indoor air quality when they're having temperature issues. We're here to bring your attention to the right place. If you're looking for duct cleaning in Orlando, FL, we're the professionals you want to call. We have all the work you're looking for. Come to us for what you're looking for.
Wait… What?
Is this something that's taken you by surprise. You're not alone. We meet so many homeowners who are unaware of the information that they need to know when it comes to duct cleaning. Some people aren't aware how often they need to do this. Other times, they're just completely unaware that they need to clean their ducts at all. We don't blame you for this—we don't expect you to know all the ins and outs of your home. We're here to help you walk through everything you need to know today.
Your air ducts are the pathway that brings conditioned air throughout your entire home. This means there's a lot of pressure on your system. You need to make sure that your home's ductwork system is always clear and ready to roll. Your home's ductwork accrues dirt, grime, dust, and other debris throughout the years. This naturally happens because there is a certain level of debris in the air that passes through your home. All this to say, you should clean your home's ductwork every 3 to 5 years.
Now when we say "you" here, we mean us. Call our professionals. We're here to clean up your ductwork in a timely and efficient manner.
When to Call
Your home's duct cleaning should be routine—you know that now. There are some signs that you need a duct cleaning though. Have you noticed the following?
An excess amount of dust in your home
Mold
Musty or generally unpleasant scents
Pest infestations
You always have a cold
You feel as though you have allergies throughout the entire year
These are all the signs that you should call us and call us urgently. We're here for your duct cleaning needs.
The Benefits
So we've gone through the "what" and "when," but let's talk about the "why." Why should you schedule an appointment for duct cleaning? Here are the benefits of duct cleaning:
Lower energy bills
Better comfort (both heating and cooling)
Higher quality indoor air quality
A longer-lasting HVAC system
Eliminates odor in your home
All in all, a duct cleaning is going to help you eliminate a lot of hassle when it comes to your HVAC system. You can save yourself a lot of time and energy with this type of care. It's worth the investment. Call us for what you're looking for this season.
Contact English Air Inc. today to schedule an appointment with our team.