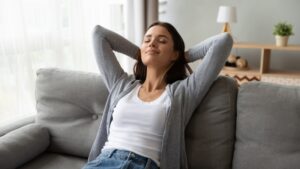 First, what's IAQ? We use this acronym in the HVAC industry a lot, and we all understand it, but what about you? You've likely heard about it, even if you didn't know what it stands for: indoor air quality.
Your home's IAQ can actually be worse than the quality of the air outdoors, without the right products and services in place. With the health concerns that the last two and half years have brought us, it's understandable that you want to make your home as safe and healthy as possible.
One way to do this is with the installation of a whole home air purifier! Read on to learn more about this system and how it can benefit your specific home.