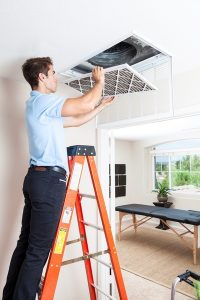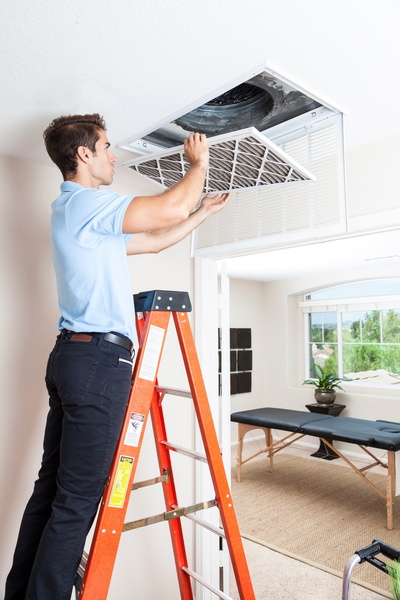 If you talk to HVAC professionals on a regular basis, you're going to hear one thing pretty often: "Don't DIY!" This is because it's really crucial that you avoid doing this.
We talk to our fair share of homeowners in our area and we know that you might think this advice is unnecessary. We're never trying to imply that you aren't a capable craftsman in your own right. All we're trying to say is that we have the right tools, experience, and knowledge to get it right the very first time. There is one thing that we always recommend that you do on your own though. That's to change your HVAC filters in Orlando, FL.
Why You Need to Change Your Filter
So maybe this is the first time that you've heard that you need to change your air conditioner's filter—unfortunately, you're not alone. There are so many homeowners here in Orlando who don't understand exactly what their air conditioner needs. We really don't blame you. We know that your air conditioner initially comes with a manual, but who really keeps that manual after years and years? Even if you kept the manual, who would really spend their time going back and brushing up on everything in the manual like it's their favorite book?
We're here to tell you everything that you need to know today. You need to change your air conditioner at least once a season because it's what's going to prime your air conditioner. Your air conditioner needs a little attention from a professional to ensure that it can perform for the season. We're the team that can provide it for you. Call us for what you need.
Do You Need Some Extra Help?
Maybe you got your air conditioner maintained and you changed your filter but it's still not enough—you need a little more. That's where we step in to finish up the work. We know that it's difficult to navigate air conditioning problems. Here are some problem signs that you can look out for:
Short cycling
Long cycles
Problems getting your air conditioner to start
Inefficient cooling
Low airflow
High energy bills
An inaccurate thermostat
All of these things point to a deeper air conditioning problem. Like we said in the beginning, we don't recommend that you try and solve this problem on your own. Instead, you can come to the professionals on our team and have us solve it for you. We're not going to waste your time here. We understand that your time is valuable and it's hot here in Orlando.
We're going to make sure to get in and out of your home in a breeze. We can even send you along with tips and tricks for the future. We understand that a healthy knowledge of your air conditioning system is the best basis for a great home. We're going to do our best to give it to you.
Contact English Air Inc. our professionals for the work that you need. Serving the Greater Orlando Area Since 1998.