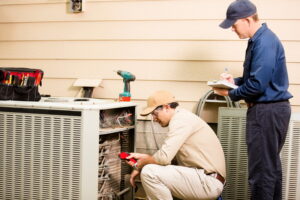 Florida isn't like many other states here in the U.S. We're one of the only ones who have hot and balmy temperatures well into the "fall" season. This means that you need to make sure that your air conditioner is in the best shape possible to get you through these next few months. We want to help you through this process.
If you're wondering if you should get air conditioning repair in Orlando, FL. Then we want you to know that our professionals are here to help you with what you need. Let's talk about air conditioning issues that you should address below. 
Keep Your AC Going Strong with Quality Care
The first thing we want to talk about is the timing of your home's air conditioning services. It's always a good idea to get these repair services for your home as soon as possible. Your air conditioning care should be handled as soon as possible. If you notice a concerning sign, we don't want you to wait on handling this. We know that you might have had a history in the past where your air conditioning repair was difficult. We're a team that does our best to ensure that your air conditioning services are easy with us. We'll help you with this.
A Few Signs That Your Air Conditioner Needs Help
These are a few signs that you need help with your home's air conditioner.
Low Airflow
Are you noticing that you're struggling with low airflow throughout your home? This isn't something that we want you to struggle with. Your airflow throughout your home should be steady and strong no matter what. Low airflow is an issue we can help you work around. 
Warm Air
The last thing you want to notice coming from your air conditioner is warm air. Warm air is a sign that your air conditioner isn't performing to the best of its ability. We can help you find the source of the problem and fix the issue so that your system starts blowing cool, crisp air.
Unusual Sounds
Trouble shouldn't get to the point where you're hearing your air conditioner struggling. If you're noticing weird sounds like banging, rattling, scraping, squeaking, or more, then it's a great idea for you to get air conditioning service performed now. We'll help you figure out how to make this a reality.
Moisture Issues
Have you noticed that you're having moisture issues in your home? Your home's humidity should balance anywhere between 30% and 50%. If it's dipping below 30% or rising above 50%, then you're going to need to get some indoor air quality services to balance your home. We can help you do this.
A Spike In Your Energy Bills
Are you noticing that you're really struggling with your home's energy bills? A spike in your energy bills with no clear cause is going to be a real issue for your home. This isn't something that you should tolerate in your home. Instead, you should note the spike in your energy bill and attempt to fix this with repair work.
Contact English Air Inc. when you want quality air conditioning services.