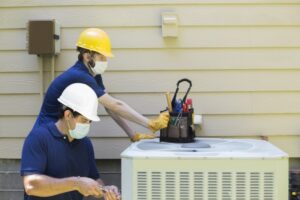 The air conditioner in a home is one of the most valuable components of it. AC systems are large units that require careful installation by a skilled and licensed technician. Knowing how valuable it is, it can also be easy to see why you need professional air conditioning installation in Orlando, FL. That is, this is not a task that you want to handle on your own without guidance and support.
Why You Shouldn't Install Your Own AC
It may be tempting to install your own air conditioner. It may be less expensive to do, and you may even think it's easy to do. Yet, there are some very valuable reasons why you need a professional to handle this installation for you instead.
Proper Installation Minimizes Risks
If you are planning to purchase a new air conditioner, you're likely going to spend several thousand dollars to do so. This is a valuable investment. Yet, unlike what it seems, there are many intricate components and steps required for the installation process. If it is not done properly, the AC system may not work to its best ability or may fail overall.
Protect Your Warranty
Many air conditioners come with a long-term warranty. It helps protect your investment should something fail on the unit, such as faulty components. Some warranties are only applicable when the system is installed by a licensed professional. More so, your installation provider also may provide a workmanship guarantee so you know there's less risk of problems down the road.
Ensure You Get Its Full Lifespan
A good quality air conditioner can last 10 to 20 years and sometimes longer, but that's if it's installed properly. If it is not, small components can wear down sooner. That may mean you'll need more frequent repairs for the system. Sometimes this can shorten the overall lifespan.
Ensure You Get the Best Model for Your Home
Buying the wrong air conditioner is another concern when you don't work with a professional. They will help you determine what type of AC is best for your home based on your lifestyle needs and budget, but also the square footage of your home. An AC that's too big or too small is not as efficient as it could be.
They Handle the Entire Process
Getting an air conditioner out of the home is one of the more complicated tasks you may encounter during your homeownership. When you hire a technician, they will remove the entire system for you, make repairs to the surrounding area as needed, and then install the new AC properly. This makes sure the entire system is up and running properly in no time, with fewer delays along the way. They will even provide you with help setting up the thermostat and learning how to change the air filters.
Are you ready to talk about the options for installing air conditioning in your home? Contact us today to discuss your specific needs.
Reach out to English Air Inc. today to schedule your HVAC services!