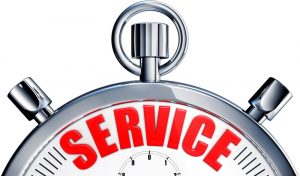 We're full swing into the holiday season! You're getting your gifts for your loved ones, holiday cards are stocked in every store, and we're sure you're ordering your morning lattes warm just to get into the spirit. Although we're full swing into fall as far as the calendar is concerned, we're never too far into chillier weather when you live in Florida. If you haven't taken the time to invest in your heater maintenance in Windermere, FL, then we want you to know that you're right on track. 
It's not too late to maintain your home's heater. If you're interested in an appointment with our team members, you can still pick up the phone or schedule one online today. We're ready to help you get your system in proper working order for the cold weather ahead.
The Unique Timing of Florida Heater Maintenance
As we mentioned above, the timing of Florida heater maintenance is unique. You're not going to need to maintain your heater as promptly as you would in colder parts of the country. Our winter season starts much later and is much shorter than most other heating seasons. This means that getting your heater in shape now doesn't mean that you're behind the curve.
We find that many homeowners tend to abandon their heating maintenance services if they think they're too late. This doesn't mean that you should abandon this altogether. Better late than never is the motto in our book when it comes to heating maintenance services. We're going to help you with this care.
The Various Benefits of Maintaining Your Heater
Are you wondering why it's so beneficial to maintain your home's heater? Here are a few reasons:
Better Heating
Tuning up your heater means that you're going to get yourself the best heating services possible with ease. Maintenance at the top of the season can make the rest of your heating season smooth sailing.
Cost Savings
We all want to save money where we can during the holidays. If you'd like to save yourself some money on your heating services, then we suggest investing in maintenance to improve your system's efficiency.
A Longer Lifespan
You buy your heater hoping that it's going to last as long as possible. Maintenance is what's going to ensure that it actually does last. This annual investment increases your chance of having a long, happy life with your heater.
The Royal Air Maintenance Club
Once you're committed to getting your home's heater maintained, then we also suggest enrolling in The Royal Air Maintenance Club. Here are some of the best benefits:
Annual check-ups for your heating and air conditioning systems from thorough professionals.
10% discount for all parts and materials not covered by manufacturer warranty.
10% discount on all labor. (Does not include new equipment installations.)
10% discount on emergency services after normal business hours (Mon.–Fri. 8 AM–5 PM)
We always think that this is the best to get quality maintenance. We're ready to help you with this service when you're looking for it.
Contact English Air Inc. today to schedule an appointment with our professionals.