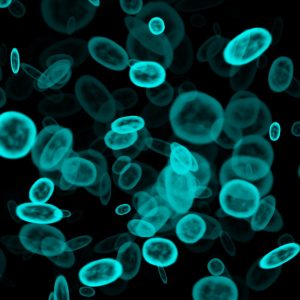 Mold growth is one of those things that you never want to occur in your home. Although it's something that you don't want to happen, it's more common than you might think. Mold is something that could be lurking in your home when you least expect it. If you're starting to notice the mold springing up in different corners of your home, then it's time to explore mold remediation in Orlando, FL. 
While every mold situation in a home is unique and varied, our professionals are able to handle anything that you might throw their way. The mold remediation process is pretty consistent no matter what's going on. If you're wondering about the details, then we want to iron them out for you below.
The Signs You Should Have Mold Remediation
These are a few signs that you need mold remediation at home.
Mold Scents
The number one sign that you're having trouble with mold in your home is a moldy scent. This isn't something you should ever notice. Any mold or mildew scent is a major issue. When you notice it, then it means it's time to talk to one of our team members.
Water Damage
Mol dis one of those issues that tend to thrive in humid and damp areas. If you ever notice a water leak in your home, then it's creating the perfect breeding ground for mold. Make sure you address the issue as soon as possible.
Allergic Reactions
If you're someone who has started noticing weird issues with your body, then you should check to make sure it isn't a mold problem. You might notice an increase of runny or stuffy noses, coughing, sneezing, fatigue, or even dry skin.
Condensation
If you start to notice that your windows are fogging up, then it means that your home is a little overwhelmed with the amount of moisture in it. Although windows are a hot spot for this, this isn't the only place that you might notice this. You might also notice this on walls, windows, or in your air ducts. This type of moisture built up is one of the easiest ways to experience mold growth.
What To Expect During Your Mold Remediation Visit
Mold isn't something that you can just sponge off the wall or remove with any type of store-bought cleaning product. Instead, you need to call professionals to care for your mold issues. Mold remediation is a pretty extensive process. At the start of the process, our professionals isolate the area containing mold. This ensures that we're sealing off the area containing mold so that it can't spread any further. From there, we vacuum the mold surface, scrub the mold contaminated surface to disinfect it, and dry any wet material. The drying step is crucial to us because it ensures that nothing else gets moldy after we leave.
The mold remediation process is a crucial one. It's important to make sure that you have professional service. We want to make sure that you're getting quality work and professional service is one of the best ways to ensure this.
Contact English Air Inc. for your indoor air quality services. We've served the Greater Orlando Area Since 1998.