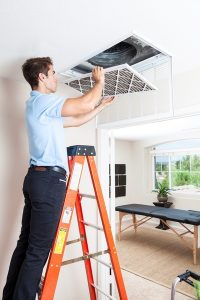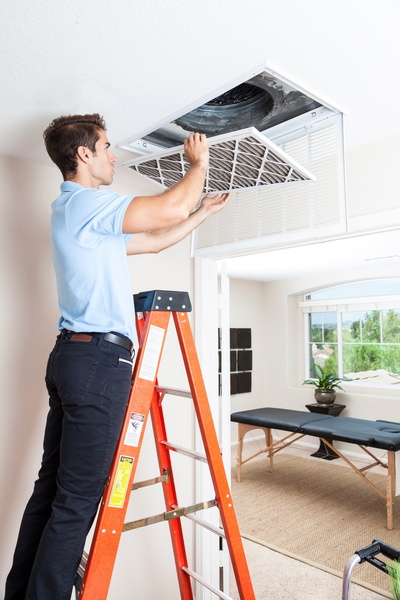 We're headed full speed ahead into summer now—is your home ready? When you think of summer preparation, we're sure that you're thinking of maintaining your air conditioner, stocking up on your favorite sunscreen, and maybe cleaning your pool so the kids can splash around. What about your indoor air quality though?
At our company, we specialize in air filters in Orlando, FL. If you're looking to improve your air conditioner, then it's time for you to invest in an air filtration system.
What's an Air Filter?
We want to set one thing straight before we get to anything else—we're talking specifically about indoor air quality air filters rather than the air filter that comes with your home's air conditioner.
An indoor air quality air filtration system uses a fibrous filter to capture all the contaminants that come into contact with it. You're probably familiar with the concept of air filters, but are you familiar with all the ins and outs of one of these systems? There are two abbreviations that you need to get familiar with before you learn anything else about an air filter. These two abbreviations are HEPA and MERV.
HEPA refers to a type of filter. HEPA stands for "High-Efficiency Particulate Air." This is a type of mechanical filter that's good for your home if you have family members that have extreme allergies. If you're looking for something to help you breathe easier, this is the system that you're looking for.
Now let's talk about MERV. MERV is a rating. It stands for "Minimum Efficiency Reporting Value." If you decide that you're looking for an air filter, you need to familiarize yourself with MERV ratings. They range from 1 to 20. We can help you navigate finding the right filter for your personal needs. All you need to do is get in contact with one of our professionals.
Why Choose an Air Filtration System?
So maybe you're wondering why you should choose an air filtration system for your home. There are a lot of different indoor air quality systems on the market and you have to sift through all of them to choose the right one. Here are just a few reasons why we love air filters:
They're Reliable: Air filters are the go-to indoor air quality system. Air filters have been around for a long time and they're just as familiar as they are reliable. If you need an indoor air quality system that you know is going to last, make sure you choose a whole-home air filtration system.
They're Efficient: Air filters get all the gunk out of your ductwork system and indoor air without the fluff. Get straight to the point without the hassle and help your air filter too.
They're Effective: No matter the MERV rating, air filters are going to filter out some of the contaminants you're dealing with. Come to us to get help choosing the right system for your home.
Contact English Air Inc. for all your air filter services. Serving the Greater Orlando Area since 1998.